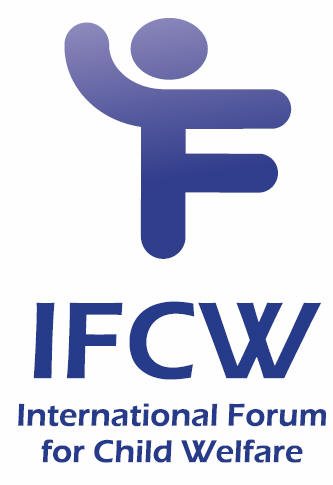 What is the International Forum for Child Welfare?
The International Forum for Child Welfare is an international nongovernmental organization dedicated to the promotion of the rights and well being of children globally which recognizes the contribution of effective leadership in the challenge of making the world a better place for children.
IFCW is founded on respect for children's rights and committed to responding to their needs. Comprised of leading child welfare organizations throughout the world, the IFCW believes that by strengthening the capacity of organizations through leadership development, identification and exchange of effective practice and promoting collaborative partnerships, the well being of children can be significantly improved.
Mission and Organization
Our mission is to work for children worldwide to improve the quality of their lives, and to enhance opportunities for the development of their full potential.
The International Forum for Child Welfare (IFCW) is an international non-governmental organization (INGO) chartered in the Canton of Geneva under the laws of Switzerland, and in consultative status (Category 11) with the Economic and Social Council of the United Nations.
The IFCW was founded in 1989 "to strengthen national non-governmental child welfare organizations worldwide through capacity building and to collaborate on new initiatives on behalf of this planet's most valuable resource - children."
The IFCW organization is funded through annual membership fees and cost contributions from members, foundation grants and event participant fees.
For further information visit the IFCW website: www.ifcw.org